Tamworth Country Music Festival NSW Australia. The largest country festival in Australia.  The music festival attracts over 50 000 people a day to Tamworth.
Enjoy a gathering of some of the best Australia country musicians, competing for the famous Golden Guitar awards.
If you are an  Australian country music fan,  or any country music fan then a trip to the Tamworth Country Music Festival should be on your bucket list.  We spent 3 nights there,  now our second visit,  and it was impossible to see it all.  There are over 2800 organized events performed by over 700 musicians.  To give you an idea of the magnitude of this event,  there are over a 120 clubs,  hotels and venues spread across the city of Tamworth.
Then there are the street buskers.  Mostly dotted around Peel Street in the city centre.  You could spend days being entertained with mostly amateur performers.   Outside cafes and restaurants offer a great vantage point to have a meal or coffee and enjoy the music.
You will be amazed at the quality and talent of Australia's country music.
The Tamworth Festival is held in January every year.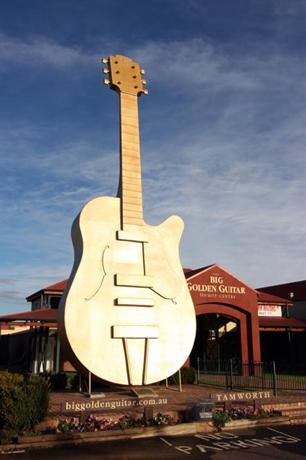 Why search several hotel reservation websites one by one when you can compare prices from top hotel websites at HotelsCombined.com in one click! HotelsCombined.com is a price comparison service that searches other hotel websites and compares prices. We also provide complete hotel information and reviews.